Sonny's FlowLine™ Belt Conveyor Overview:
Sonny's STI FlowLine conveyor provides the edge you need to differentiate your brand from an engineering accomplishment that you'll never need to think about. Every detail has been reimagined to reduce wear, maintenance, and downtime. Performing 24/7 unattended outdoors in the coldest Canadian car wash climates for years, FlowLine delivers the potential to elevate customer loyalty and your average ticket while maximizing throughput during your busiest peak hour.
Features
Self-cleaning low maintenance engineering marvel that delivers industry leading belt & sprocket life in the harshest environments.
Elevate customer satisfaction with no correlator confusion that slows throughput and risks damage claims.
Stand apart with an easy and smooth loading experience that creates a memorable competitive advantage in your market.

1

Drip Trays

Galvanized drip trays are installed underneath every ExTrac slot to ensure that the contaminants and dirt do not fall onto the bottom of the belt. Removing dirt and contaminants from the conveyor as quickly as possible is the key to maximizing the life of the consumables.
2

ExTrac System

The wear plates feature our ExTrac System, a series of slots cut in the plates that are designed to eliminate dirt and contaminants from the conveyor as quickly as possible. This is one of the design features which helps increase the lifetime of the belt, sprockets and wear plates.
3

Motor Cover

The galvanized motor cover is only 2 1/2in high! This allows you to put any production vehicle through your car wash.
4

Galvanized Framework

Every structural component of the FlowLine™ is hot dip galvanized to maximize longevity in the harshest environments.
FlowLine™ SD
STANDARD DUTY
FlowLine™ HD
HEAVY DUTY
Belt Type
Dual
Dual
Belt Thickness
3/4in
1in
Belt Car Pusher Row Spacing
18in
18in
Hinge Pin Material
Stainless Steel
Stainless Steel
Hinge Pin Diameter
1/4in
5/16in
Drive Type
Electric
Electric
Drive Configuration
Single Center
Single Center or Dual Side Mount
Wear Plate Material
Stainless Steel
Stainless Steel
Wear Plate Thickness
1/8in
3/16in
Fiberglass Grating Thickness
1.5in
1.5in
Fiberglass Grating Type
Open
Open
Rinsing System
FlowRinse™ 4-Stage
FlowRinse™ 4-Stage
Dirt Extraction
ExTrac™ System
ExTrac™ System
Why Choose Sonny's FlowLine™ Belt Conveyor?
---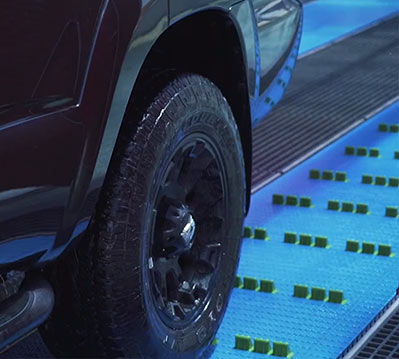 Multiple widths and ratings for every application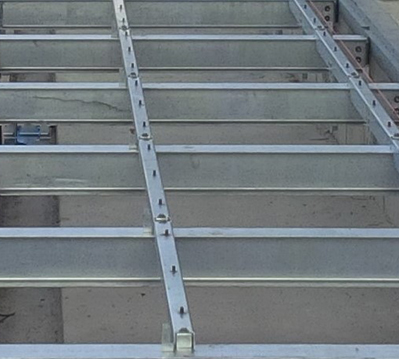 Hot dip galvanized framework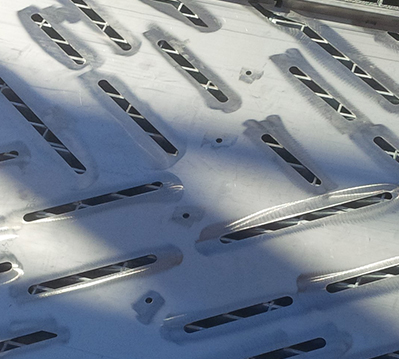 ExTrac™ dirt extraction system.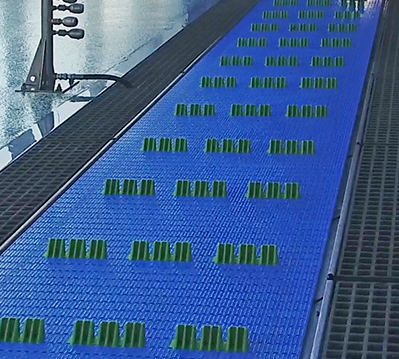 Car pushers spaced at 18in.