STI FlowLine™ DB60 Dual Detail-Belt Conveyor Overview:
Sonny's STI FlowLine 60 is a dual belt conveyor designed specifically for express detailing applications. With adjustable speeds, this conveyor is sure to maximize the productivity of any detailing operation. The dual belt design offers very easy maintenance access, and the reduction in belt width makes this an extremely practical and cost effective detailing belt option. This conveyor includes all of the industry leading design features and technology that make an STI FlowLine conveyor the longest lasting, highest quality belt conveyor available today.
Features
Improve labor efficiency to detail more cars per man hour by controlling the pace of your express detailing service.
Elevate customer satisfaction with a consistent detailing service delivered in a reasonable amount of time.
Reduce maintenance, increase belt and sprocket life with our dual-belt design that delivers a full 12ft work space.

1

Dual 60" Belts

Ample space for work in and around the vehicle while being detailed with optimal spacing for maintenance access.
2

Overall Conveyor Width

(same as single belt, 12' wide)

Overall width of 12' accomadates every vehicle while leaving ample space for staff to detail the vehicle.
3

Motor Cover

The galvanized motor cover is only 2 1/2in high! This allows any vehicle to easily ride on the belt.
4

Galvanized Framework

Every structural component of the FlowLine™ is hot dip galvanized to maximize longevity in the harshest environments.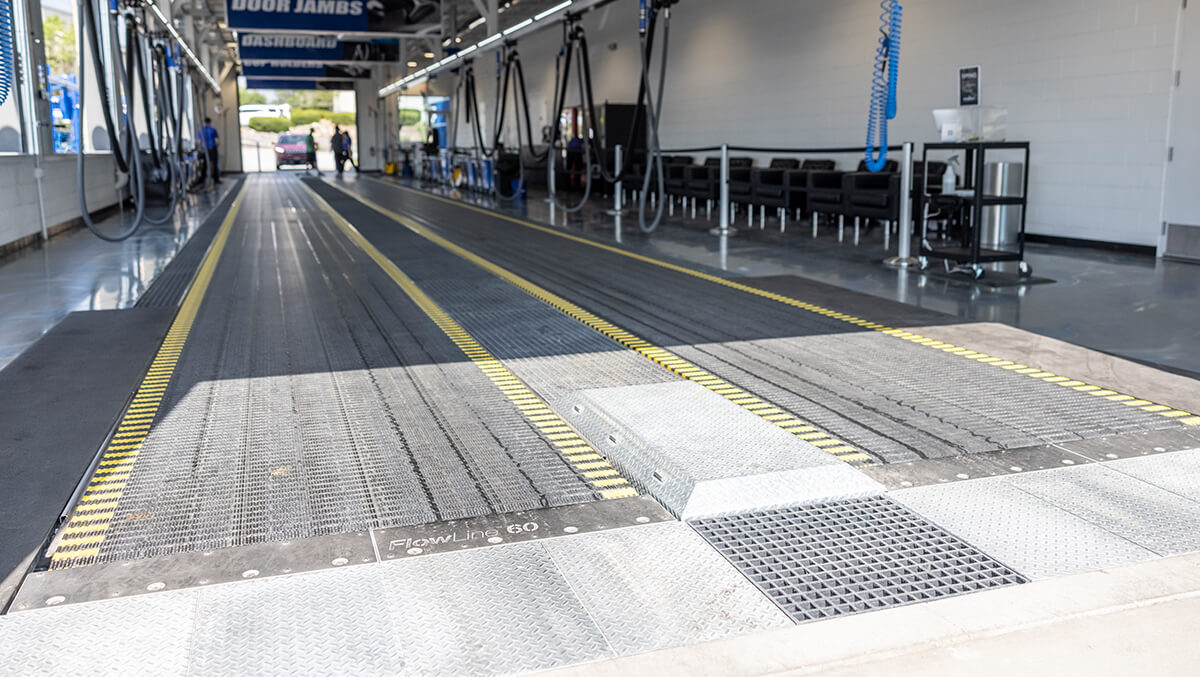 Entirely galvanized frame work to ensure longevity in the harsh car wash environment.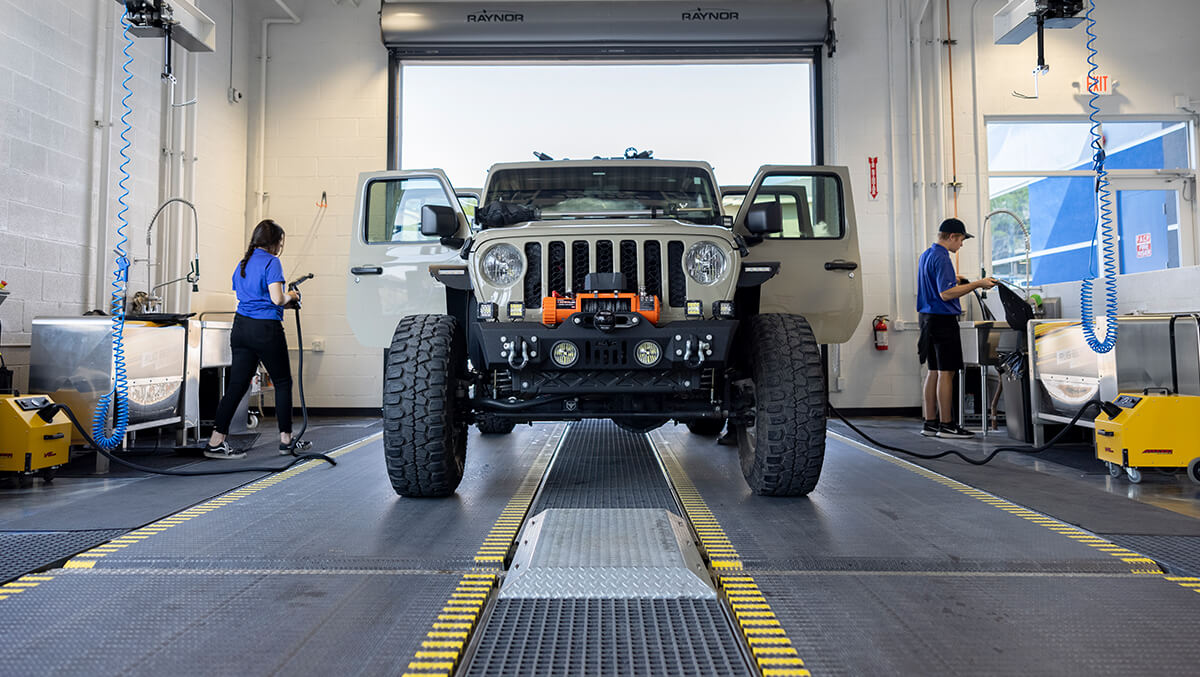 Dual 60" belts offer ample space for work in and around the vehicle being detailed.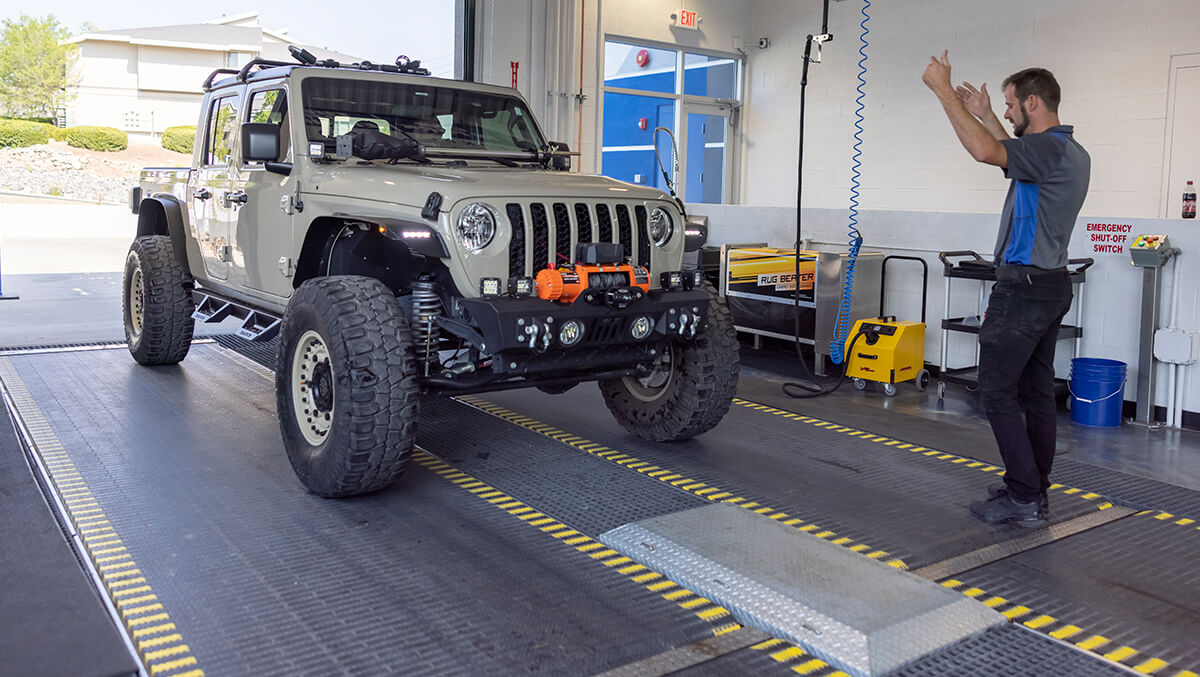 Motor and gearbox are only 2.5" high, allowing any vehicle to easily ride on the belt!
FlowLine™ SD
STANDARD DUTY
Belt Type
Dual
Belt Thickness
3/4in
Hinge Pin Material
Plastic
Hinge Pin Diameter
1/4in
Drive Type
Electric
Drive Configuration
Single Center
Wear Plate Material
Polymer
Wear Plate Thickness
1/4in
Fiberglass Grating Thickness
1.5in
Fiberglass Grating Type
Open
Rinsing System
FlowRinse™ 4-Stage
Dirt Extraction
ExTrac™ System